1. No Poverty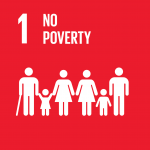 Our approach to eradicating poverty occurs predominately at a local level, and as our company grows our strategy towards zero poverty will grow with it. We ensure that our employees are paid fair wages in a timely manner, where work is subcontracted we engage with SMEs and all our suppliers are paid on an end of month 30-day cycle in line with government guidelines.
3. Good Health and Well Being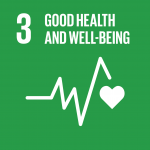 In support of good health and wellbeing, FMS integrates employee health and wellbeing into all of our working practices. Being OHSAS 18001 accredited we have well-established COSSH, RAMS and health and safety policies, working together with customers to ensure that our engineers perform their works safely. Over the past year we also supported a charity golf tournament to raise funds for the Cystic Fibrosis Foundation.
4. Quality Education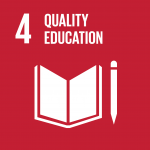 We support quality education in a number of ways, from the way in which we train our staff through to the opportunities we provide for students in the local area. Our staff are provided with up-to-date training through both supplier-led and external providers, across a range of service functions. Over the years we have supported, and continue to support, a number of students through apprenticeships and work experience in all facets of our business.
5. Gender Equality
FMS is an equal opportunities employer and takes gender equality seriously. There is a distinct gender gap within the FM industry and FMS is excited to promote the empowerment of men and women alike in this industry.
7. Affordable and Clean Energy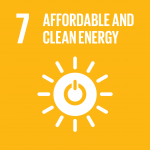 As part of our move towards utilising more sustainable energy sources, FMS's Head Office uses energy sourced from solar panels installed at our premises. We also employ high tech light sensors and heating systems to assist in the reduction of energy usage throughout the building and use our expertise within the sector to advise and encourage our customers to do the same.
8. Decent Work and Economic Growth
Our working practices and procedures are designed to ensure that our workforce is protected from unsafe work conditions. As well as an embedded health and safety culture among our workforce, we have established anti-slavery and whistleblowing policies, and continue to promote entrepreneurship and growth at all levels.
10. Reduced Inequalities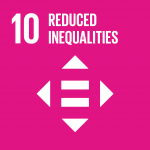 FMS has an established Equality and Diversity Policy and promotes a work culture that is free from discrimination and promotes social inclusion. We have also implemented an anti-slavery policy to ensure fair working practices throughout our supply chain. In line with this, we are beginning the process of mapping our supply chain and ensuring the distribution of our policy to all of our suppliers.
12. Responsible Consumption and Production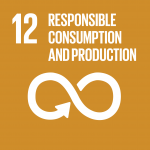 As per our Environmental Policy, we aim to promote a sustainable culture throughout our working environments. Our offices have established recycling processes with paper, cardboard, lightbulbs and printer cartridge recycling streams in place. Through the implementation of an innovative service system to coordinate workforces and back-office systems, we have been able to reduce the amount of paper used, as well as reducing emissions through reduced use of postal systems.
13. Climate Action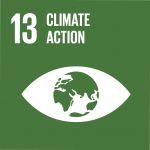 Our efforts to mitigate our impact on the climate extend throughout our business systems. We are ISO 14001 accredited, and utilise processes within business operations that demonstrate a commitment to climate change action. Through professional and effective maintenance of air conditioning and refrigeration systems, alongside offering sustainable AC alternatives, we are able to assist our clients in reducing their own environmental impacts.